STAY TUNED!
FUN EVENTS AND NEWS
ANDRÉA IS A LUXURY COLLECTION SPECIALIST!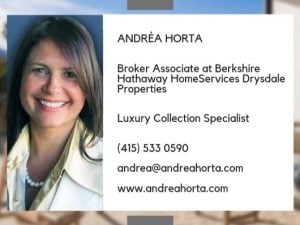 Andréa Horta has acquired a new designation at Berkshire Hathaway HomeServices Drysdale Properties. She is now a Luxury Collection Specialist Broker and a Certified Luxury Home Marketing Specialist (CLHMS). As a Luxury Collection Drysdale, Andréa is among the elite in the company.
Bringing a higher level of commitment and professionalism to the industry Andréa has always gone above and beyond for her clients. She is well known, highly respected and has a reputation excellence and expertise. Additionally, Andréa has earned top honors and awards for sales production throughout her 13 years representing buyers and sellers in the Bay Area.

BAYHARBOR WAY – SAN RAFAEL
This area with a fantastic view and infrastructure bring the pleasure of the perfect life for all family.
With three essential schools as San Pedro Elementary School, James B. Davidson Middle School, and San Rafael High School the area is a wonderful opportunity to be your new home.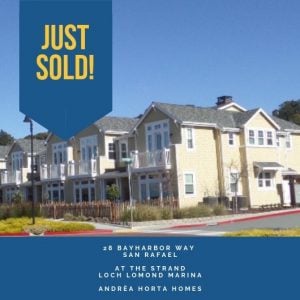 PEACOCK GAP – SAN RAFAEL
In 1979 when authored by the University of California Berkeley Department of Archaeology and History pronounce this rich historical significance area located on Point San Pedro in Marin County we could to learn how great is this area.
Located in San Pedro only 4 miles from US-101 highway the key of this place is the strong local economy, escape for relaxing activities and where the owners are also gifted the unique Peacock Gap Golf Club.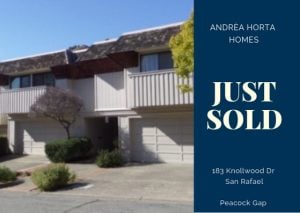 GLENWOOD – SAN RAFAEL
In San Rafael, envolved by China Camp State Park, the Glenwood neighborhood is a place where residents and future residents have easy access to hiking trails, enjoying wildlife and recreational fishing time.
This area, located between the San Francisco Bay where you can enjoy warm days and cool nights, also bring Glenwood Elementary School, a National Blue Ribbon and California Distinguished School and the Church of the Redeemer, perfect parts to a living area.